Medium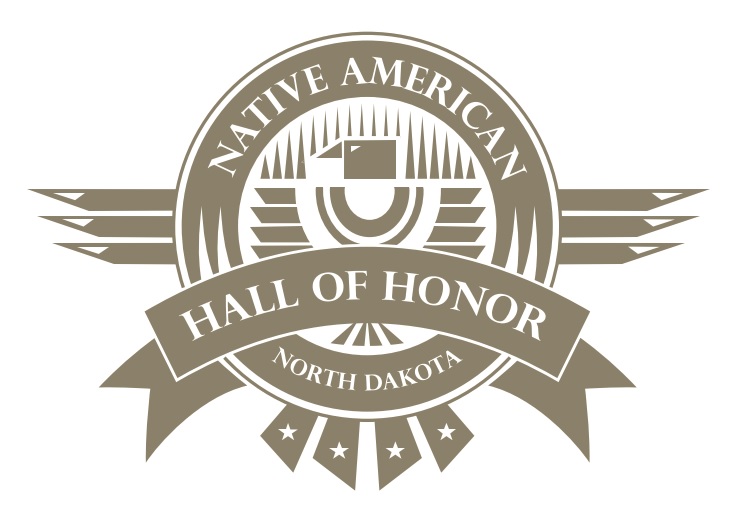 The North Dakota Indian Affairs Commission is pleased to partner with the State Historical Society of North Dakota and the State Historical Society Foundation to establish the Native American Hall of Honor.
Hall of Honors Overview
The Hall is a new annual program recognizing Native Americans who have gone above and beyond in representing their tribe and culture. It is located in the North Dakota Heritage Center & State Museum in Bismarck. The program recognizes traditional and contemporary achievements in four categories: Arts and Culture, Athletics, Leadership and Veterans. Nominations can be made of people who are living or in memorium. Up to two people per category will be considered for acceptance into the Hall each year. To nominate a candidate, please download and submit a printed version of the nomination form.
Honorees will be inducted into the Hall of Honor in a formal ceremony in September and they will be recognized in the Hall of Honor exhibit at the Heritage Center and State Museum with a formal display of their personal artifacts and a video that shares their remarkable histories.
We encourage all honorees and their friends and family to send items for the display before the event in September.
Nominate Using Traditional Mail
Click Here for a PDF Version of the Nomination Form
Send your completed nomination form by fax, e-mail or U.S. Postal Service to:
North Dakota Indian Affairs
600 E. Boulevard Ave.
1st Floor Judicial Wing, RM 117
Bismarck ND 58505-0300
Fax: 701-328-1537
Nominate Using Online Form
If you'd prefer to submit your nomination online, please use the following nomination form.
Medium
Category Evaluation Criteria
MILITARY-VETERAN

Individual or groups
Criteria:

Honorably discharged,
Served during war time or peace time, and
Demonstrated a positive impact in and around their communities/state.
Awards/medals received
Volunteer service

SPORTS/TEAMS

Individual or team/group
Criteria:

Sportsmanship, dedication, character and contribution to the team, charity, and athletic achievements.
Provided leadership and support, displayed qualities of an active role model.
Has distinguished themselves as a model of the profession in personal conduct and professional
Volunteer services to the local community/state, above and beyond.
Awards received if applicable

LEADERSHIP

Individuals or groups, elected leaders, community leaders, grass roots leaders, elders, spiritual leaders, teachers, and educational leaders.
Criteria:

Has made innovative contribution to his/her field/community/state.
Impact of leadership on and off reservation.
Has distinguished themselves as a model in leadership personal a
Awards received if applicable
Volunteer service

CULTURE/ARTS

Dancer, drum groups, individual singer, writer, artist (all forms of media art) poets, designers.
Criteria:

Impact on the preservation of the culture/art of their specific tribe and state.
Awards received if applicable
Volunteer service